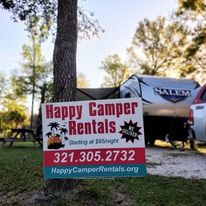 We are located in Micco, Florida. We deliver up to 30 miles from our location. Long Point Park and Sebastian Inlet are great locations to visit.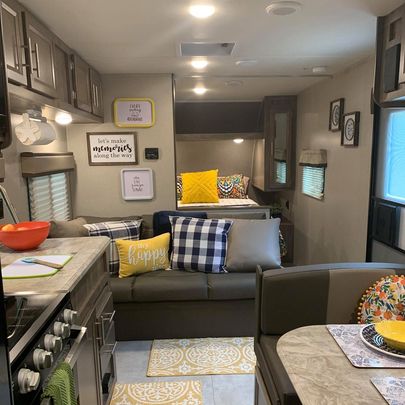 All of Happy Campers units come fully stocked with all of your needs. From linens to dishes , we want to save you time when packing so you can focus on the fun.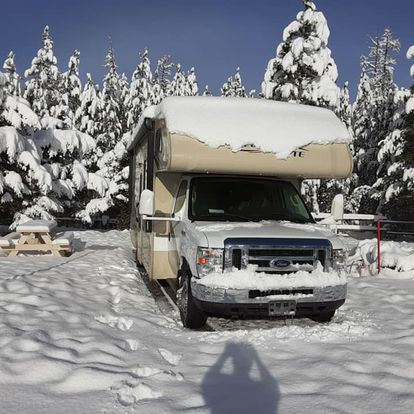 You can take our units anywhere in the United States and Canada. Get out an explore with the peace of mind on our low cost insurance packages. 
Welcome to Happy Camper Rentals!!
For those of you that love the outdoors and family adventure, Florida offers a huge variety of natural beauty to explore. We have beaches and springs, Everglades and caves, making this a perfect destination.
Happy Camper Rentals strives in making camping easier for you to go out and start making memories you will never forget.
If you need help in finding a camper that is right for you and your family, please contact us. We will be glad to make you a HAPPY CAMPER!!!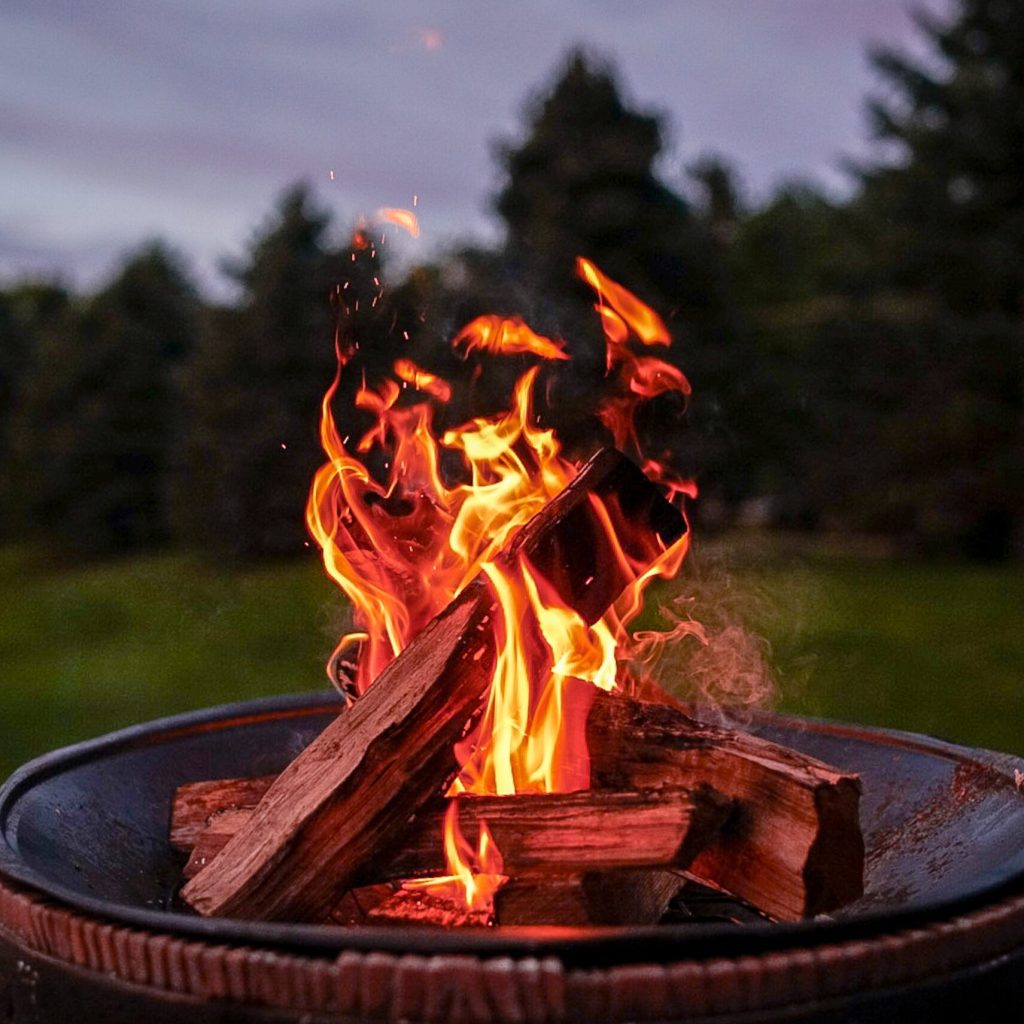 Had an amazing trip. Britney communicated well and made sure to explain all operational aspects of the RV. RV was very clean and organized. A great experience with wonderful owners!
Brittany accommodated us in a last minute situation where our first RV rental (another renter) was wrecked when someone crossed the median and struck our vehicle. My family was stranded on the side of a desolate highway in the dark. The next morning I found Brittany's rental from our hotel and she made every attempt to help us rescue our vacation. She even had someone come pick me up from our location 30 minutes away. The RV was shorter in length than our first rental, but the amenities were much nicer and we were much happier with it. All aspects of our rental were handled professionally and with Southern Hospitality. I highly recommend doing business with them.
We highly recommend, camper was perfect and fully stocked! Owner was extremely helpful. We will definitely be renting from again, thank you happy camper for making our camping trip a success!